Mulch
Duke Transport Supplies Quality Mulch
Duke Transport Supplies Quality Mulch (Offered by the Cubic Yard)
Duke Transport supplies mulch for various outdoor landscape projects to both residential and commercial properties in and around Bucks County and Montgomery County, PA. Some of the types of mulch we can deliver include:
Black dyed hardwood mulch

Brown dyed hardwood mulch

Red dyed mulch

Mulch for playgrounds
Any one of our dyed and hardwood mulches are perfect around flower beds and trees. All our soils and mulches are supplied by the cubic yard. We have immediate delivery service, flexibility, high-quality products and outstanding customer service. We want your property to be eye-catching and beautiful, no matter what landscaping design you choose.
Below are examples of the types of mulch we provide: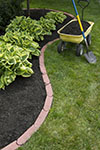 Black Dyed Hardwood Mulch
Our black dyed hardwood mulch is beautiful, premium-quality, long-lasting colored mulch made of triple-ground, 100% organic recycled hardwood. We do not use any cheap pallet wood in our mulches, ever. Black dyed hardwood mulch is the most popular because it is environmentally-friendly to people, plants, and animals.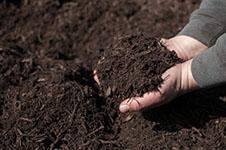 Brown Dyed Hardwood Mulch
Our brown dyed hardwood mulch is also a premium-quality, long-lasting colored mulch. It is perfect to provide nutrition for your plants. As it decomposes, it improves the topsoil in your gardens.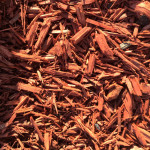 Red Dyed Mulch
Our red dyed mulch provides horticultural benefits like our black and brown mulch, but it also gives your flowerbeds a decorative pop of color.
For all questions regarding mulch dye, please call us and we will be more than happy to answer your questions and guide you to pick the right mulch for your individual landscape project.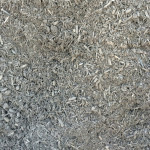 Triple Ground Hardwood Mulch
Our triple ground hardwood mulch is aged to perfection. This is a finely-shredded, high-quality, beautiful mulch that is all-natural and dye-free. The triple ground mulch is perfect for newly installed plants and provides good nutrients to the soil.
Playground Mulch
Our playground mulch is finely-ground organic mulch that is not aged. It is certified for use particularly at schools, playgrounds, etc. If you would like playground mulch you need to acquire certification paperwork, which is available on demand. Our playground mulch, unlike rubber mulch, is all-natural and safe for children and animals. With organic playground mulch, a child can play immediately after it rains and remain safe.
Wood Chips
Wood chipper material is typically used for economical mulching projects, outdoor pet runs, forest paths, muddy grass areas, etc. Wood chips are great because they have concentrated sources of carbon that increase the nutrients in the soils and allow for plant growth.
For more information on our mulch selections and other products like river stones, browse our website. To schedule a mulch delivery, call us at any time. We want to help make your landscape dream a reality. Remember that all our products are sourced locally in Bucks County and Montgomery County, PA, and come in a variety of colors, sizes, and quantities.