Topsoil
High-Quality Topsoil – Always at an Affordable Price
As a leading provider of topsoil and composts in Bucks County and Montgomery County, PA, we know how important it is for a healthy landscape to have nutrient-rich topsoil so that your plants and trees can grow to be beautiful and strong. In fact, we always strive to provide our customers with affordable soil that helps to ensure their foliage looks impressive for years to come.
---
Soils and Composts
Soils and Composts Packed with Nutrients
If you're looking for a reliable company that offers topsoil with high amounts of organic matter and microorganisms, Duke Transport is the one to choose. Our topsoil and composts are packed with the nutrients you need for beautiful, healthy landscapes.
We take great pride in the topsoil and composts we sell. Our topsoil is hand selected from only Bucks County and Montgomery County.
Some of the quality topsoil and composts we offer include: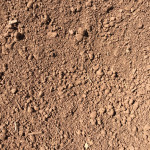 Topsoil – This naturally nutrient rich topsoil is one of our pride and joys and is cultivated right here in the Montgomery County and Bucks County region. It is available both screened and coarse. Screened excels in more detailed applications such as gardens and flower beds, and filling in holes on a property. Coarse is more suited for larger scale projects.
---
Soil Blends – One of the many benefits of choosing our company is that we have the ability to custom blend screened soils. No matter what your specific soil needs are, we can create the perfect blend for you.
---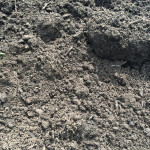 7-Year Aged Compost – One of the best composts we've ever sold! It's turned every two to four weeks, and is packed with every nutrient needed to help you grow the most gorgeous lawn or flower beds in your area.
---
1-Year Aged Leaf Compost
Standard leaf compost. A wealth of nutrients great for any growing project; gardens, beds, lawn, etc. Available straight or mixed in a topsoil blend.
---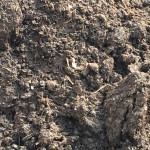 Mushroom Soil – Our mushroom soil is fresh horse manure blended with lime, straw, salt, and other organic materials. It's also available mixed in a topsoil blend or straight.
---
Fill Dirt – Like all fill dirt, ours is suitable for filling in large holes, but not for growing or maintaining plant life. To grow grass on top of our fill dirt, you should be sure to lay three to eight inches of topsoil above it to guarantee that any grass or plants have a healthy nutrient reserve. Structural fil dirt for building pads is also available.
To learn more about any of the topsoil and composts we offer to our residential and commercial customers, please also feel free to visit our Products page.
Topsoil is, and will always be, one of the things that every property needs to help guarantee that its landscape looks REMARKABLE. Furthermore, our premium and affordable topsoil will also prove to be a great line of defense against any pests that survive by eating plants or other foliage.
At Duke Transport, not only have we been providing quality topsoil and composts to our customers in Bucks County and Montgomery County, PA since the beginning, but we also offer bulk salt, river stone, mulch and many other products to enhance a property's curb appeal. To learn about any of products, please browse our site, or call us today to speak with one of our experts.