Bulk Salt

Salt Supplier
Having Trouble Finding a Reliable Bulk Salt Supplier?
Having trouble with your deicing salt and road salt flowing through your spreader?
Are you looking for a reliable company that will provide you with bulk salt when you need it the most?
Are you tired of relying on salt suppliers that never get the job done when they say?
Well, you need to call our salt suppliers at Duke Transport.
Road Salt
We are a locally-owned company that has been expertly serving our customers over a massive 150-mile radius for the past 20 years for these reasons:
You can count on us to be there when we say we're going to be there. No more wondering when your bulk salt delivery will arrive. You will know when it's coming. We show up. Period.
Tired of clogged spreaders?So are we. Our deicing salt and road salt flows through spreaders better than the competition's product. MUCH better.
Our salt is so superior that most of our customers CALL US to rant about using 25% LESS SALT compared to our competitor's salt! Need we say more about our road salt?
Still need more reasons? Call or email us for a delivered quote to your location.
Fast deliveries, top-quality materials, and owner-answered phones. We have specialized in salt and treated salts for 20 years.
Whether your commercial property is in Bucks County, Montgomery County, Chester County, Delaware County, or Philadelphia, PA, we will be there on time!
*All photos used above were taken by us, of the exact salt we offer.
Salt Supplier with an A+ Rating and Environmentally-friendly Products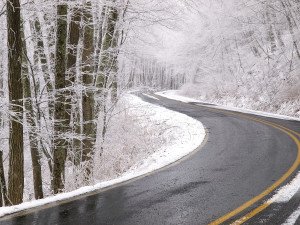 Search us on the Better Business Bureau's website, and you'll find they gave us an A+ rating!
What's more, if you're an environmentally-conscious business or property owner, you will be happy to know that we sell and deliver Magic Salt®, a rock salt that works fast and at lower temperatures than standard salt, is vegetation friendly, safe on concrete surfaces when used correctly, and non-corrosive.
Other great products we currently offer are a bagged magnesium chloride premium natural ice melter, calcium chloride pellet premier ice and snow melter, and various other top-quality treated salts. To learn more about these great, bulk deicing salt and road salt products, and the other products we offer, please call us, or visit our blog and learn more about why it's never too soon to order these bulk salt ice melters from our great company.
Quality Road Salt is Always Available
There's no doubt that the road salt industry is a competitive one. However, being around for over two decades, you can rest assured that we know more than a thing or two, or twenty, about salt—especially bulk deicing salt, road salt, treated salt, and ice melters. When it all comes down to it, if you want a bulk salt supplier that will never let you down and has no problem driving to your commercial property in Delaware County, Chester County, Montgomery County, Bucks County Philadelphia, PA, and beyond, look no further than us here at Duke Transport.
We have professionals on staff and are ready to assist you with ordering and purchasing some of the most affordable and highest-quality bulk salts and ice melting salts available on the market today.
Please don't hesitate to get in touch with our owner, Justin Moeser, for a free quote on any of our salt products, or to find out more about how other salt suppliers simply cannot compare!